Well, we are on one of our last stops of our BIG road trip, and this area is just beautiful! You can get a good taste of a small ocean-side town, that is not so focused around deep water ports, like some of the places we visited (like Port Townsend WA - where we hopped on the ferry, or even Newport, OR - where we visited Rogue Brewery). It's less fishy-smelling, that's for sure :)
I'm not saying we got the friendliest vibe from the people walking around the downtown area, or even at the place we hiked! We are generally friendly people and smile or wave at those who pass by us, but people seemed a little freaked out by this, and made sure to avoid even looking at us altogether. People also almost seemed bothered by us, and made sure not to move out of the way if we needed by them in a restaurant or on the sidewalks. Not sure why, maybe because we are about half the age of most of the people here, and maybe we look a bit out of place, but we don't live here, so we just take in all the beauty wherever we can.
Don't get me wrong, we did encounter some very nice people, especially the store owners of three shops in particular, those being Kalakala Co. Mercantile, edit. gallery, and Music For The Eyes. See some of my photos from the stores, Whidbey Island in general, and Langley.
KALAKALA CO. MERCANTILE
Kalakala Co. Mercantile was probably my favorite of all the places in town. It is owned by one or two girls, who are super hip and really creative! The who place is ridiculously hip, actually, featuring air plants, awesome t-shirts, beer and kombucha on tap, Washington-made chocolate and caramel sauces, and more! I grabbed a couple of can glasses with their adorable logo on them, and they also offer taster glasses, half-growlers, and full sized growlers, all merchandised with their name in the most fashionable way possible! I loved the art and ambiance in this place, and I wish we had been able to drink a couple beers here, and get a growler filled. Oh well, next time!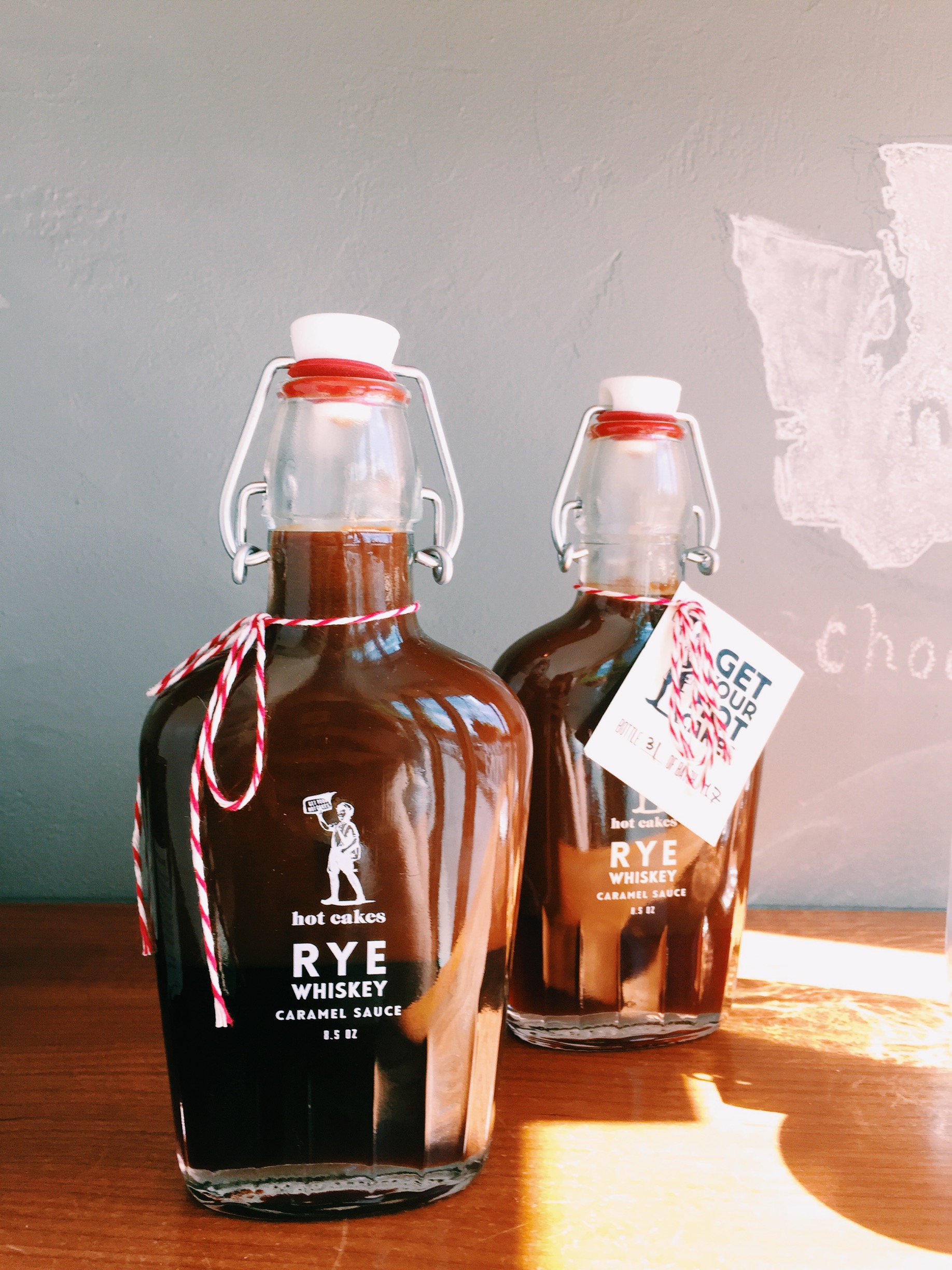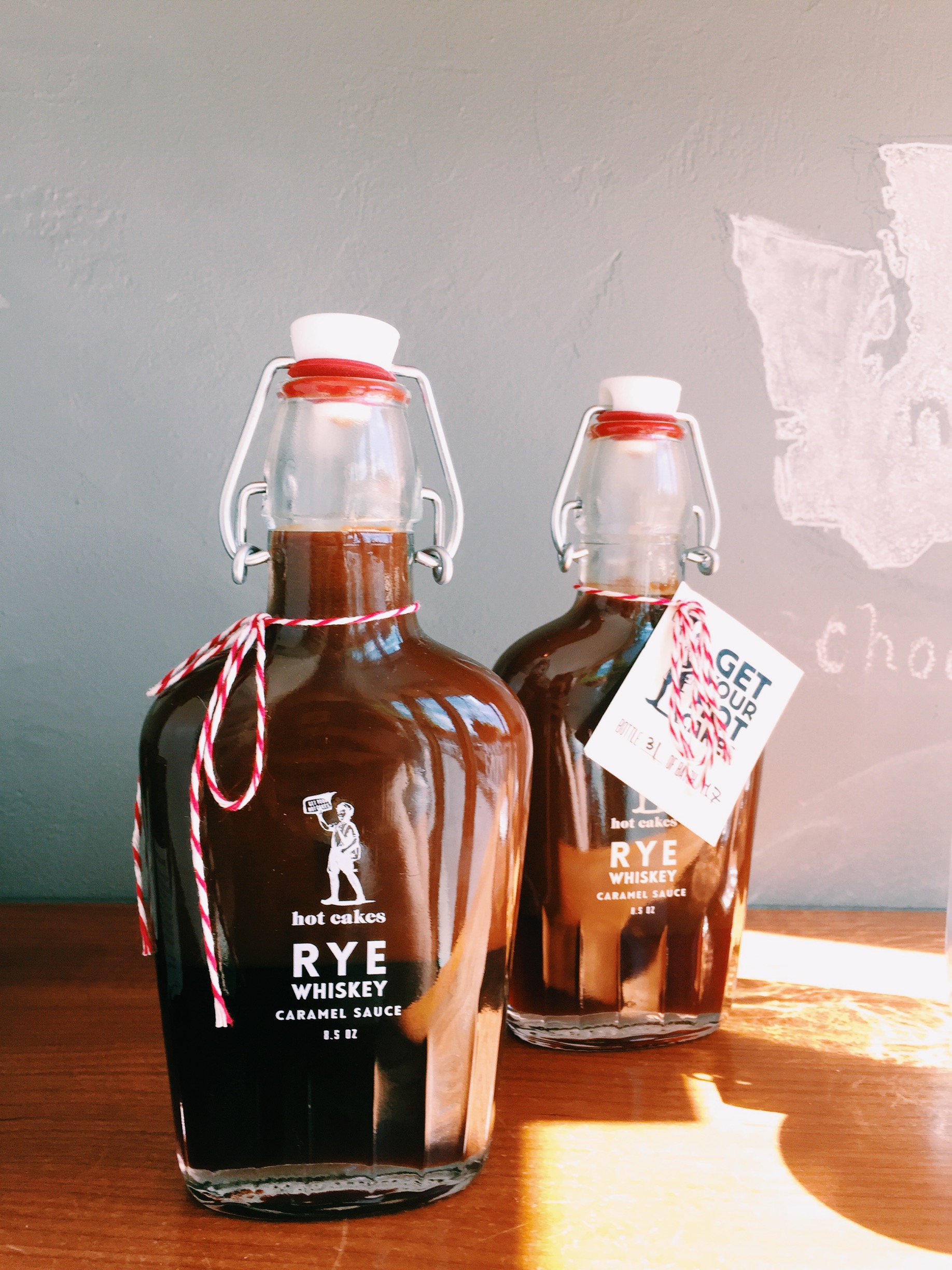 edit. was amazing! It's not a very big space, and everything in the shop is sleek and minimal. No clutter, here! You can find more minimal and masculine gifts here, mostly home goods. I really liked the Juniper Ridge Trail Soap, the cap was made out of a branch! SO creative! They have a small set of product photos on edit's website, but items are only available in-store, so be sure to make a stop by this amazing shop if you are in Langley! I wanted everything :)
USELESS BAY COFFEE CO. & CAFE
Useless Bay Coffee Co. and Cafe is named after one of the bays on this island. This place was packed for lunch, even in the middle of the week. The burger was really good, and although they forgot my cheese (which was $1 for a slice, so you know I went ahead back and grabbed some...), it was done just right and the shoestring fries were a great compliment! The BBQ sandwich was also great, with lots of flavor, topped with semi-sweet coleslaw. The hot cocoa was pretty good, but more light and milky than the one I had from the Braeburn Cafe just yesterday. Still, a great place to grab breakfast or lunch, sit outside with your dog, and enjoy the beautiful sights and vegetation of downtown Langley. You can definitely grab a lot of different sandwiches or pastries to go here, too. Isn't the signage at this place cute?!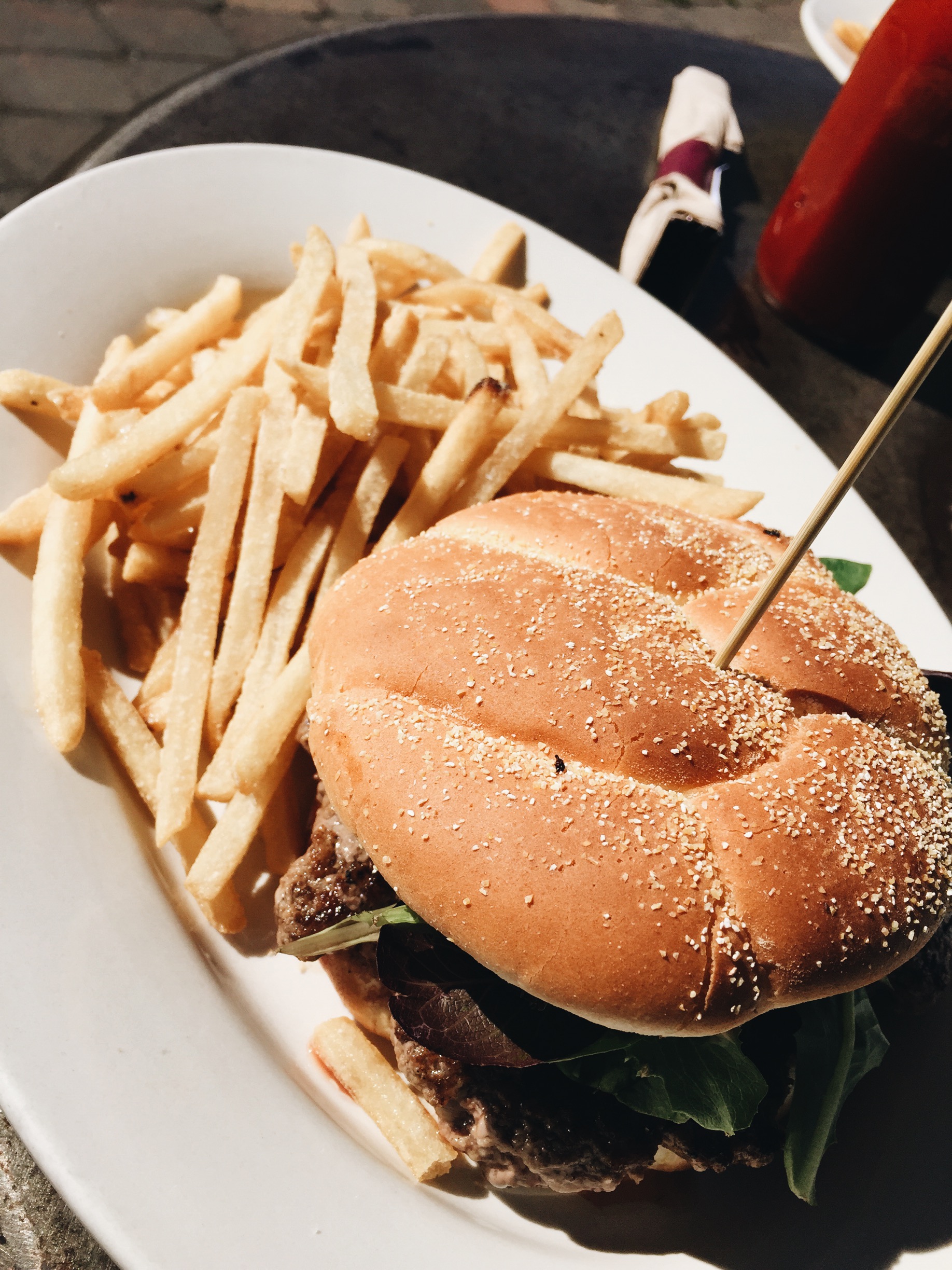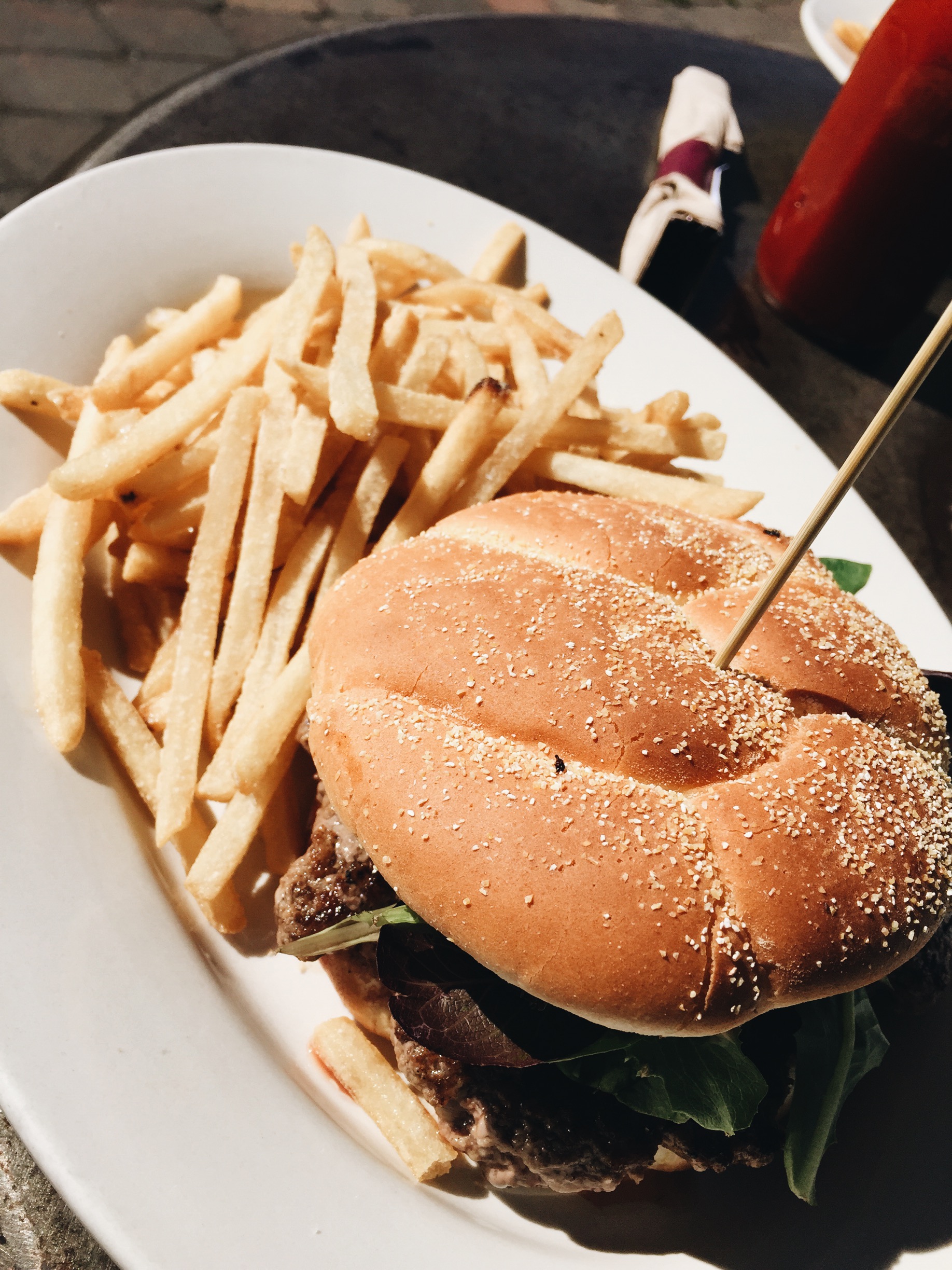 HIDBEY ISLAND AGATES + THE BEACH
The beach was right at our back porch! The Whidbey Island Agates were mixed in with the normal rocks and sand, and were definitely easy to spot. They ranged in colors from green to red, orange, blue-ish, and more! We even saw a huge Man-Of-War jellyfish, it looked like Amber. What a site! There were also tons of clam shells, still in tact, and super purple inside. We also saw playful sea lions, that Cabbie wound up really taking an interest in, and also crabs and jellyfish in the water.
Our VRBO house was located in the Fox Spit area/neighborhood. We were RIGHT on the beach and water, and the sunsets were absolutely gorgeous! Cabbie LOVED being able to swim every day, and it was hard to get her out of the water. Such a difference between low tide and high tide, because when we arrived the first night, the water came right up to the property, and we could't even see a beach at all. The next morning, we had at least 3-4 feet of sand behind the house, and we were SO happy! There are such beautiful homes here, all looking like they belong in Coastal Living Magazine or something. The house we stayed in was a newer home, two stories, that both had great views of the water.